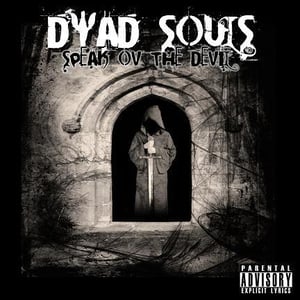 $

4.00 - On Sale
THE DEBUT ALBUM BY DYAD SOULS.
44 TRACKS: DOUBLE DISC ALBUM.
4 PAGE COLOUR BOOKLET.
FEATURES PRODUCTION BY: P.R., SAPHARI, ASTRONOM, H8RD.
FEATURES GUEST APPERANCES BY: MR. HYDE, JNYCE, SCUM, JASON PORTER, KIDCRUSHER, TRIPS, SHAMAN, NUTKAZE, STIKS, MISTEZO, G-HAD, SCOTT OF SNORT, CONSTANTINE OF AS SILENCE BREAKS.
ORIGINALLY SOLD AT 16.99, NOW ON SALE FOR 10.00 (INCLUDING SHIPPING)